Food Huggers
Regular price
Sale price
$16.99 USD
Unit price
per
Sale
Sold out
Sets of 5 pieces snugly seal everything from bananas and cucumbers to limes, lemons, onions, tomatoes, even a grapefruit or an eggplant!

No more plastic wrap, baggies or foil. 

Buy it once! Comes with a Lifetime Warranty 

Also use to seal an opened can or jar

 
Share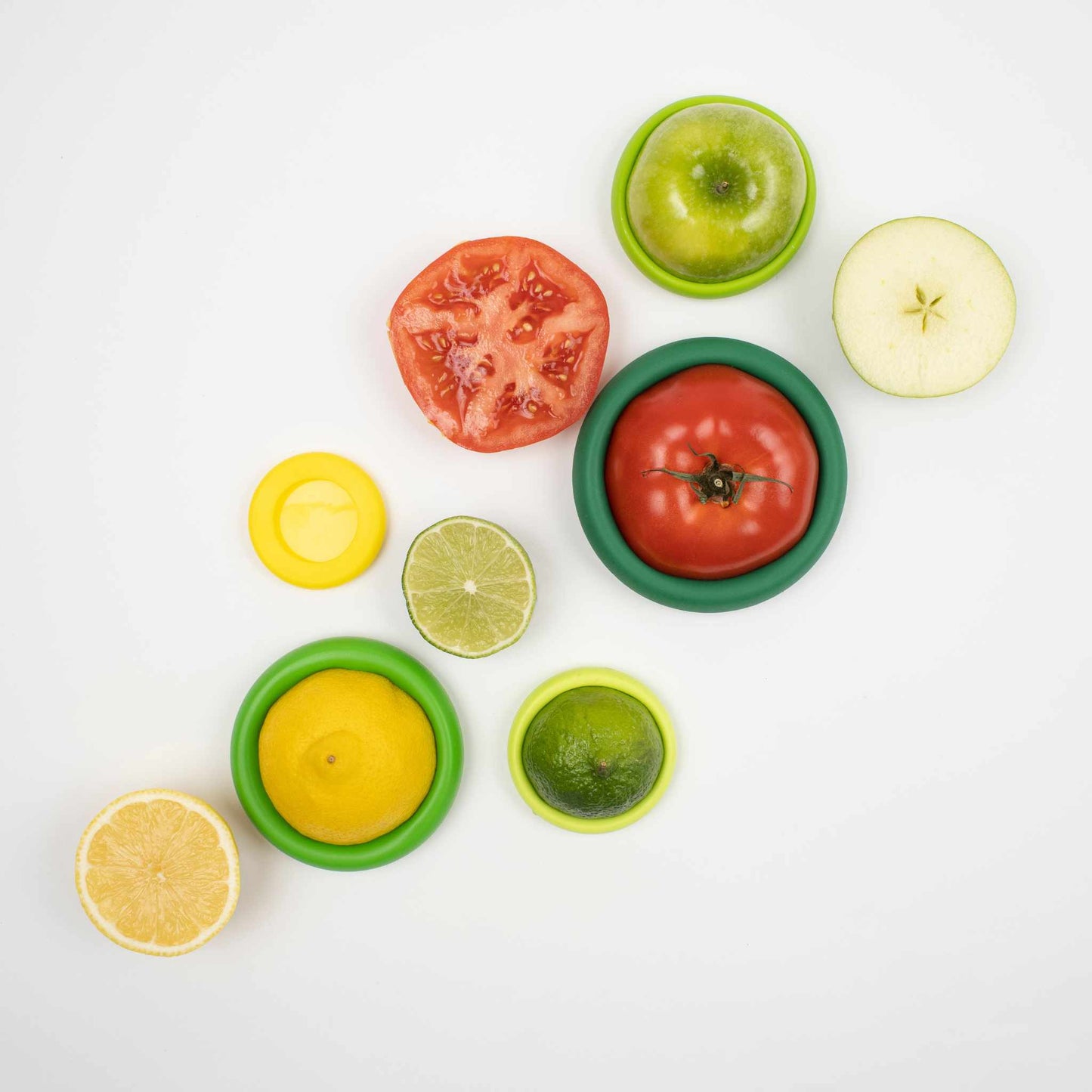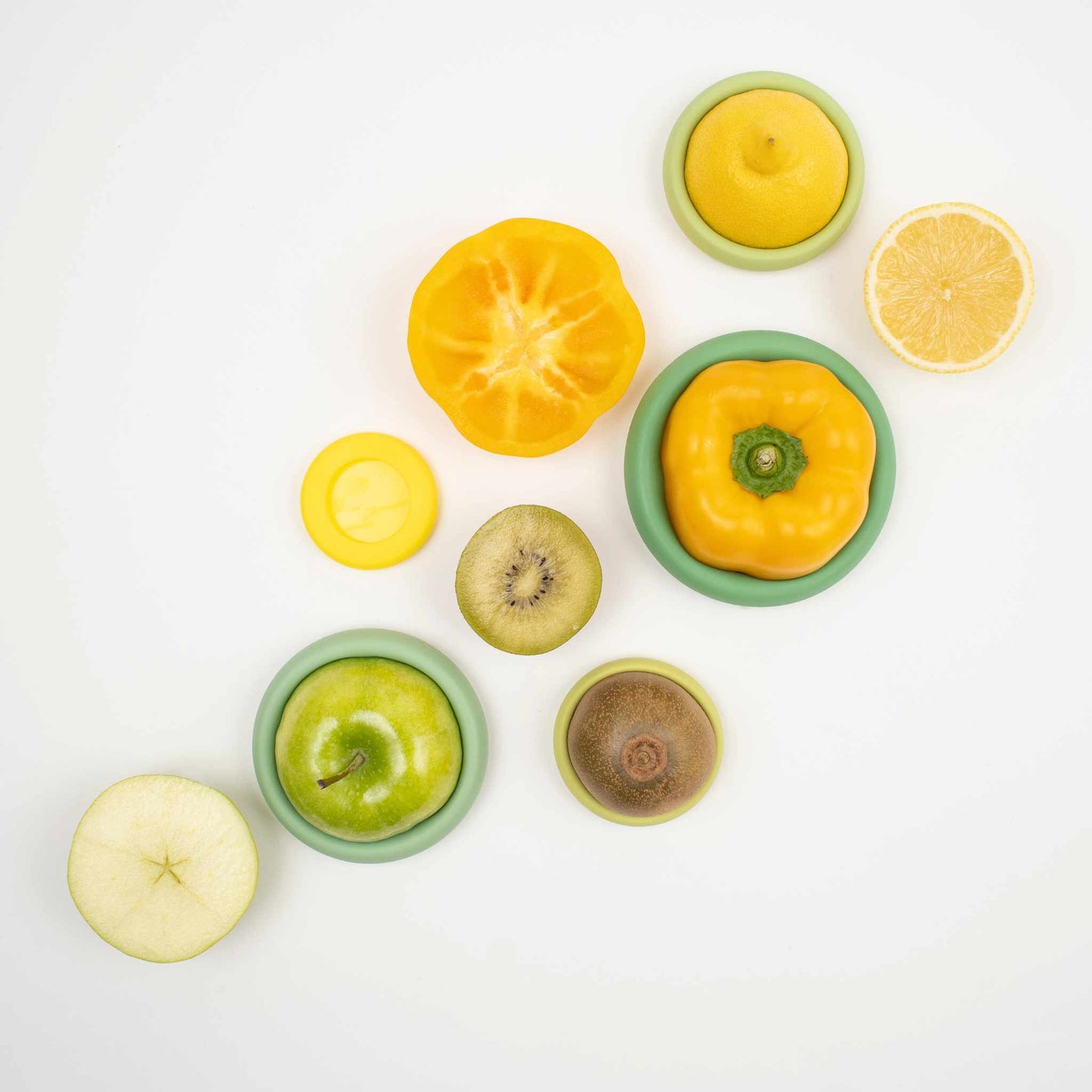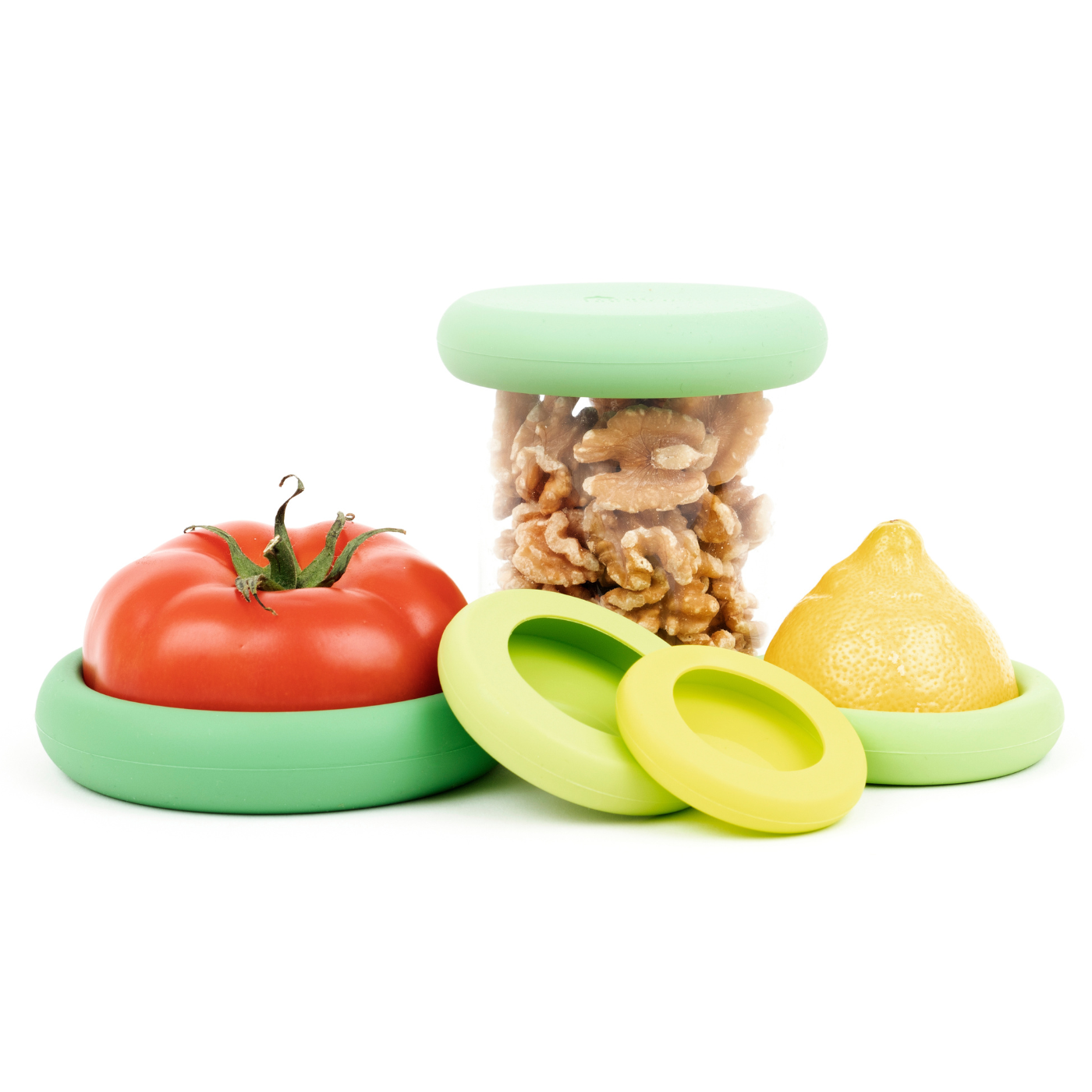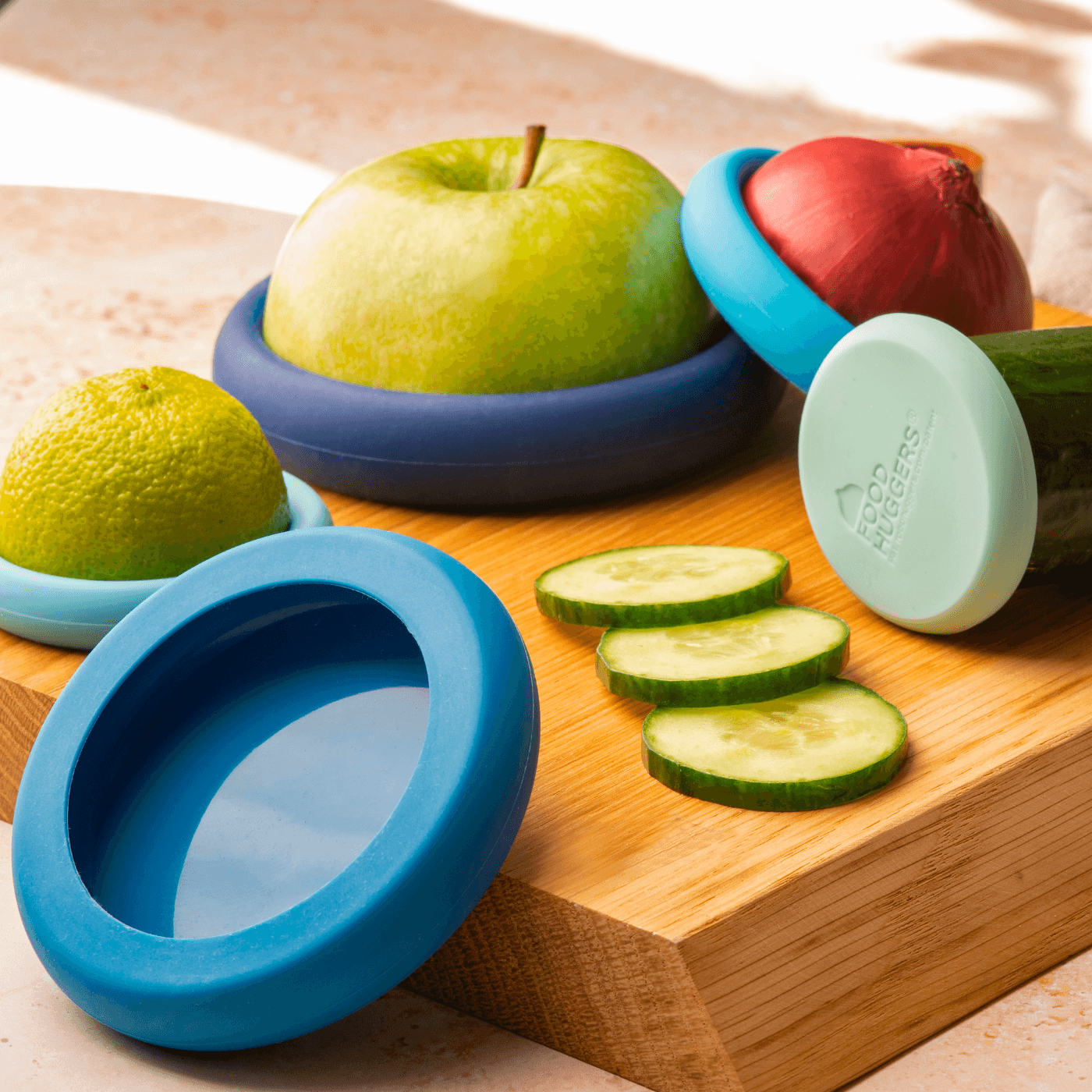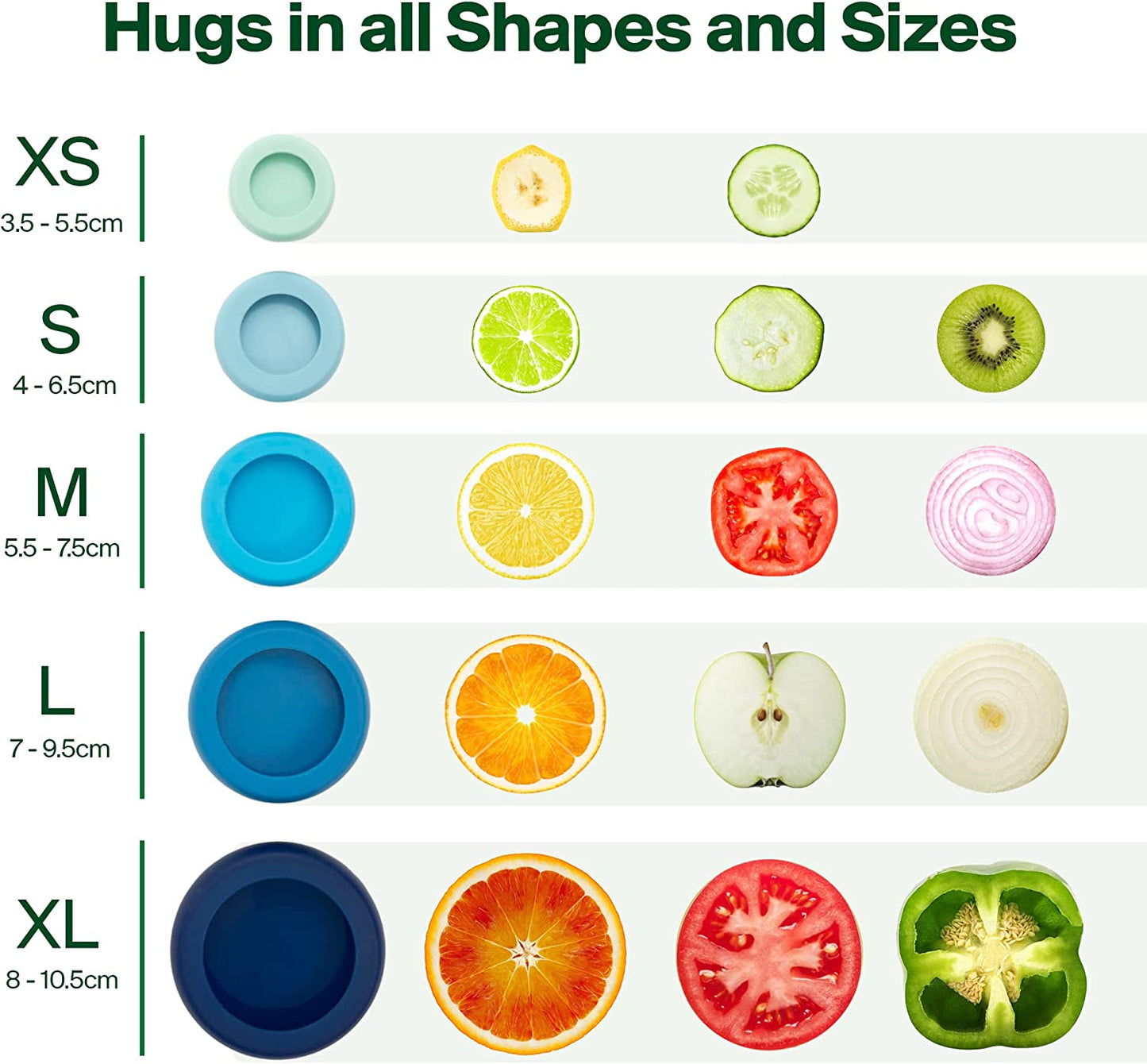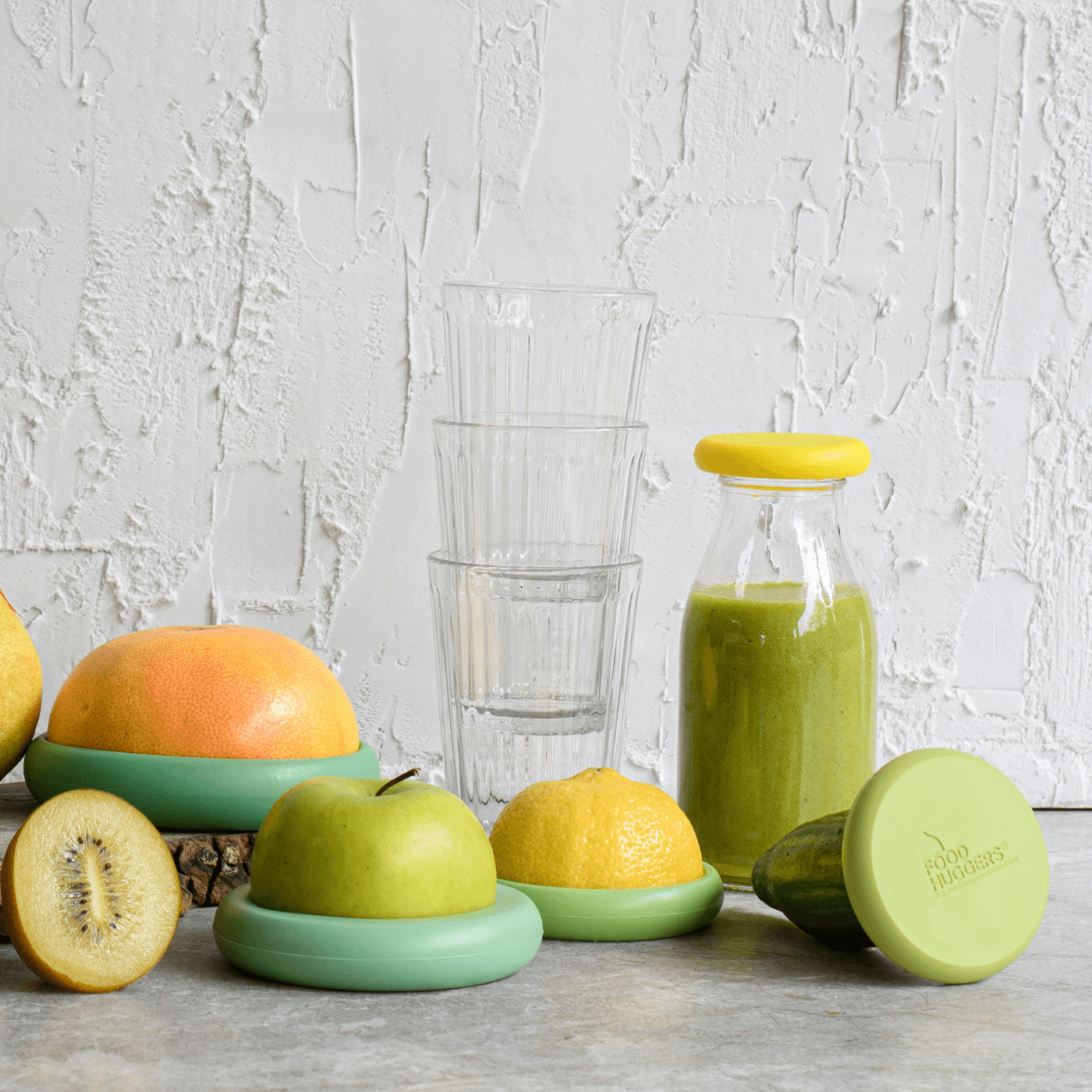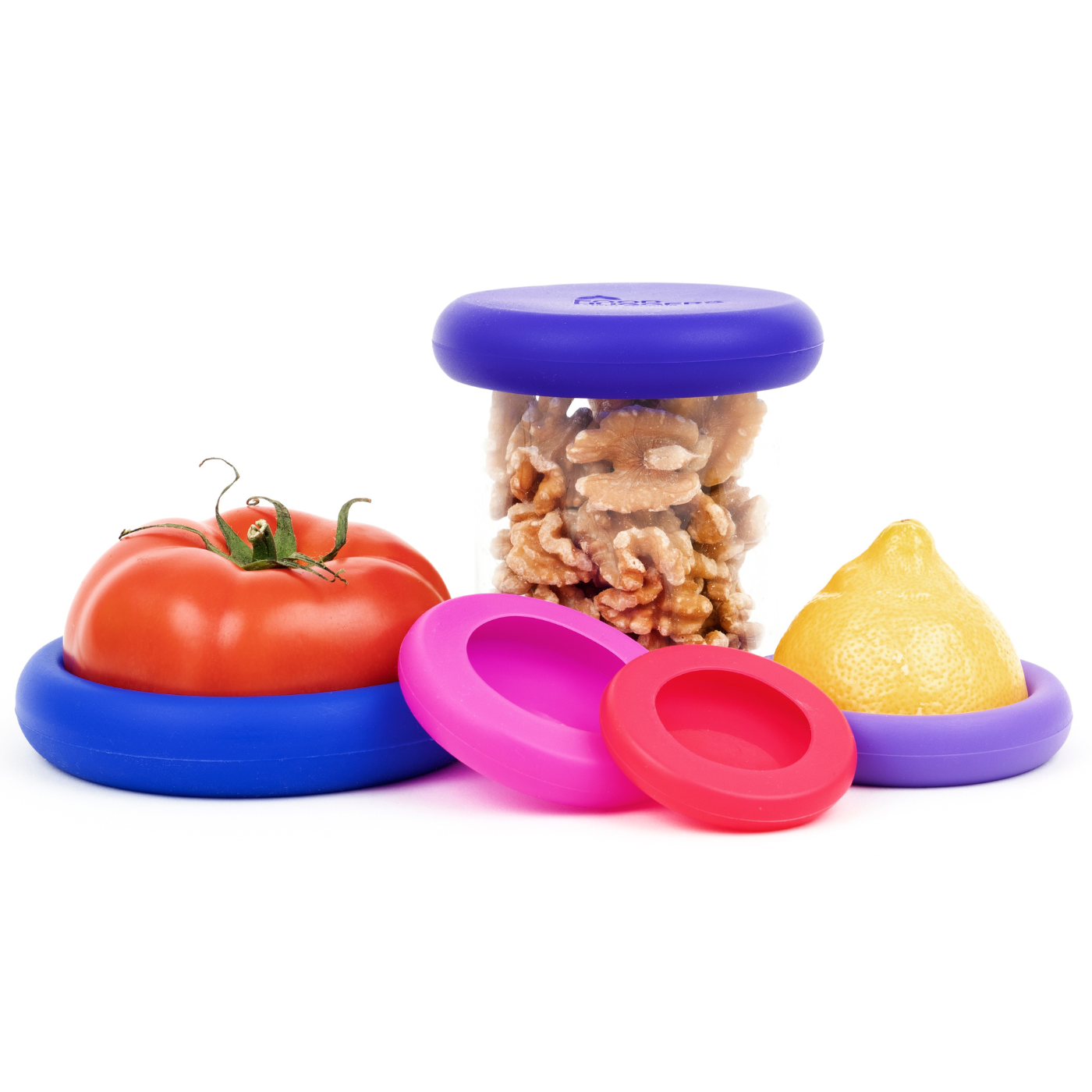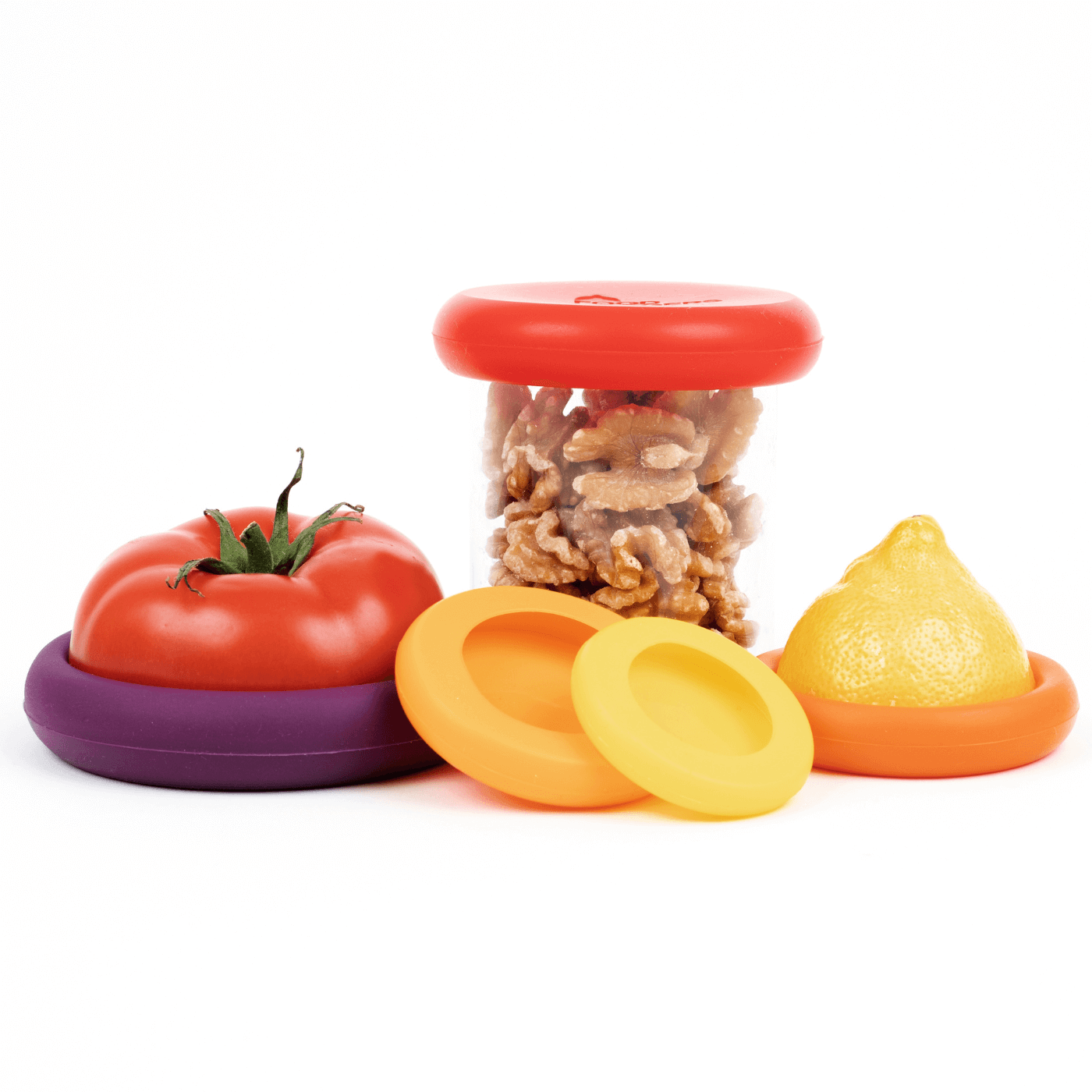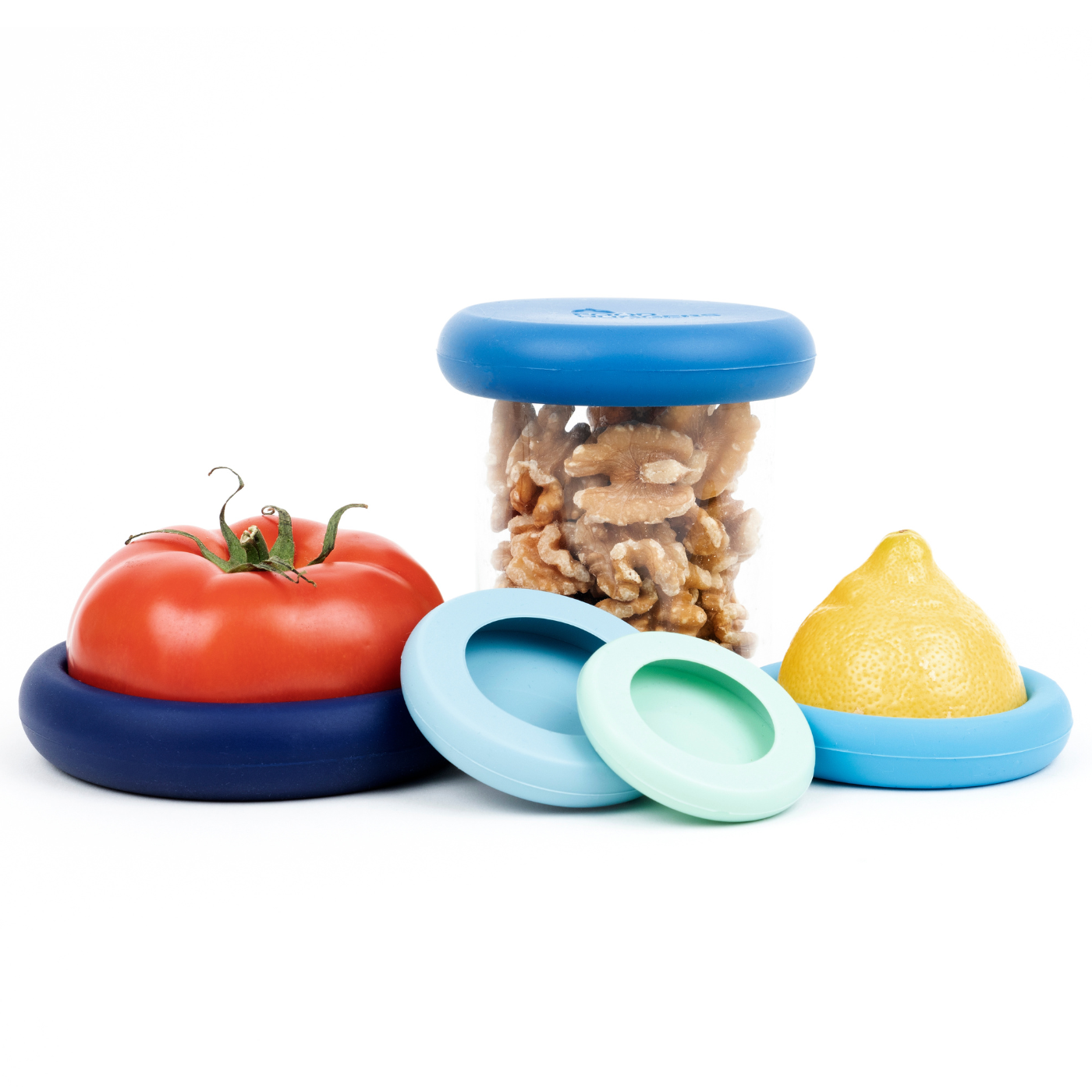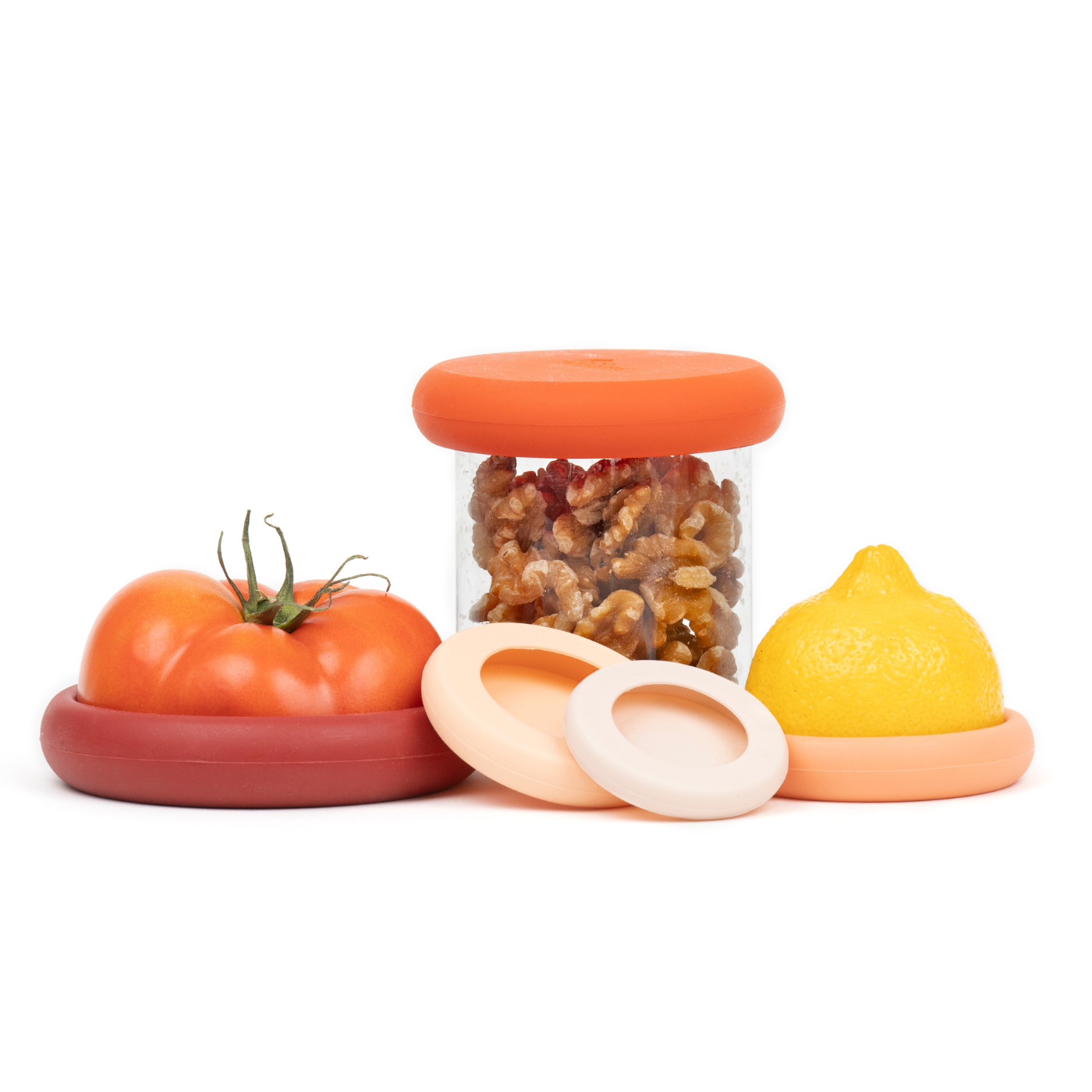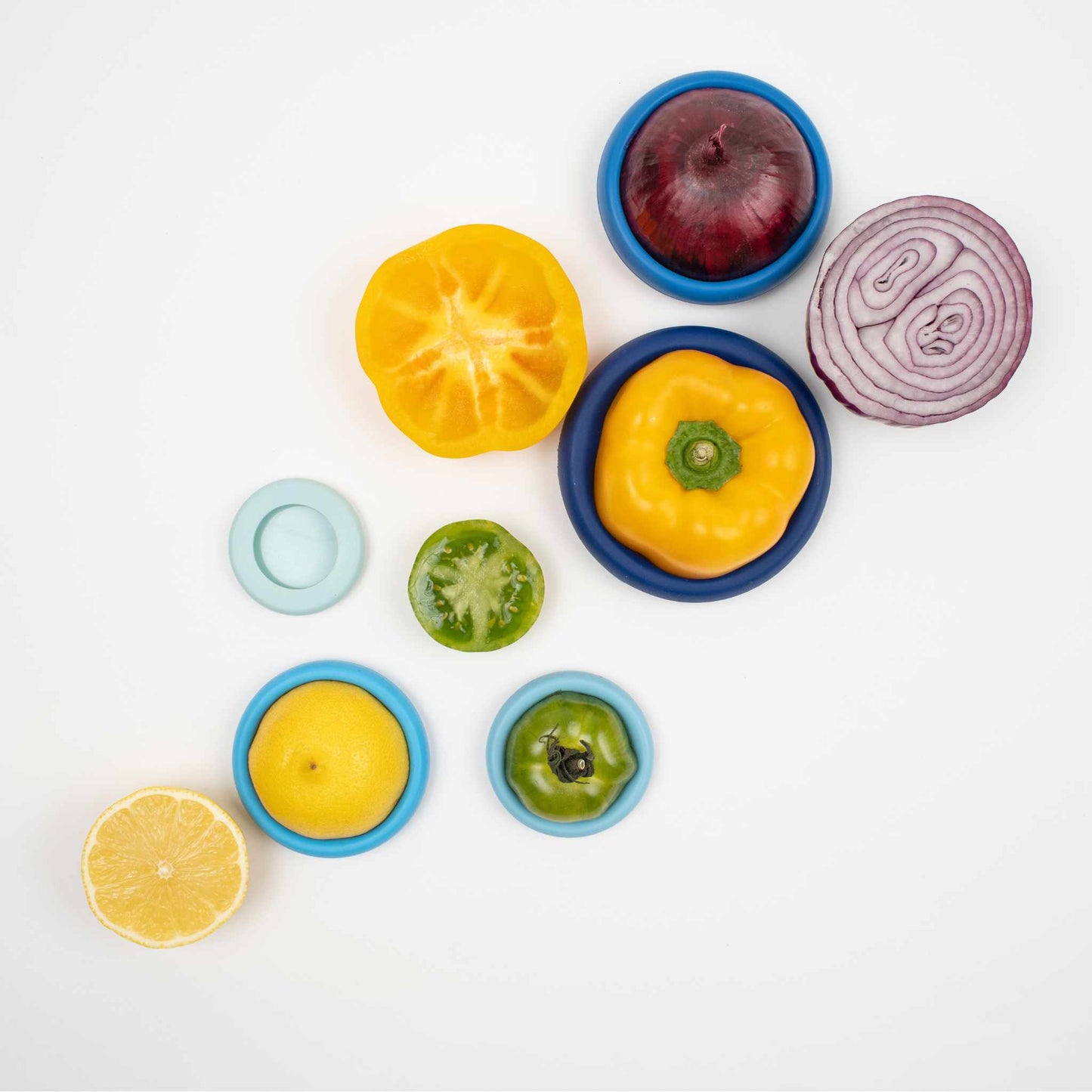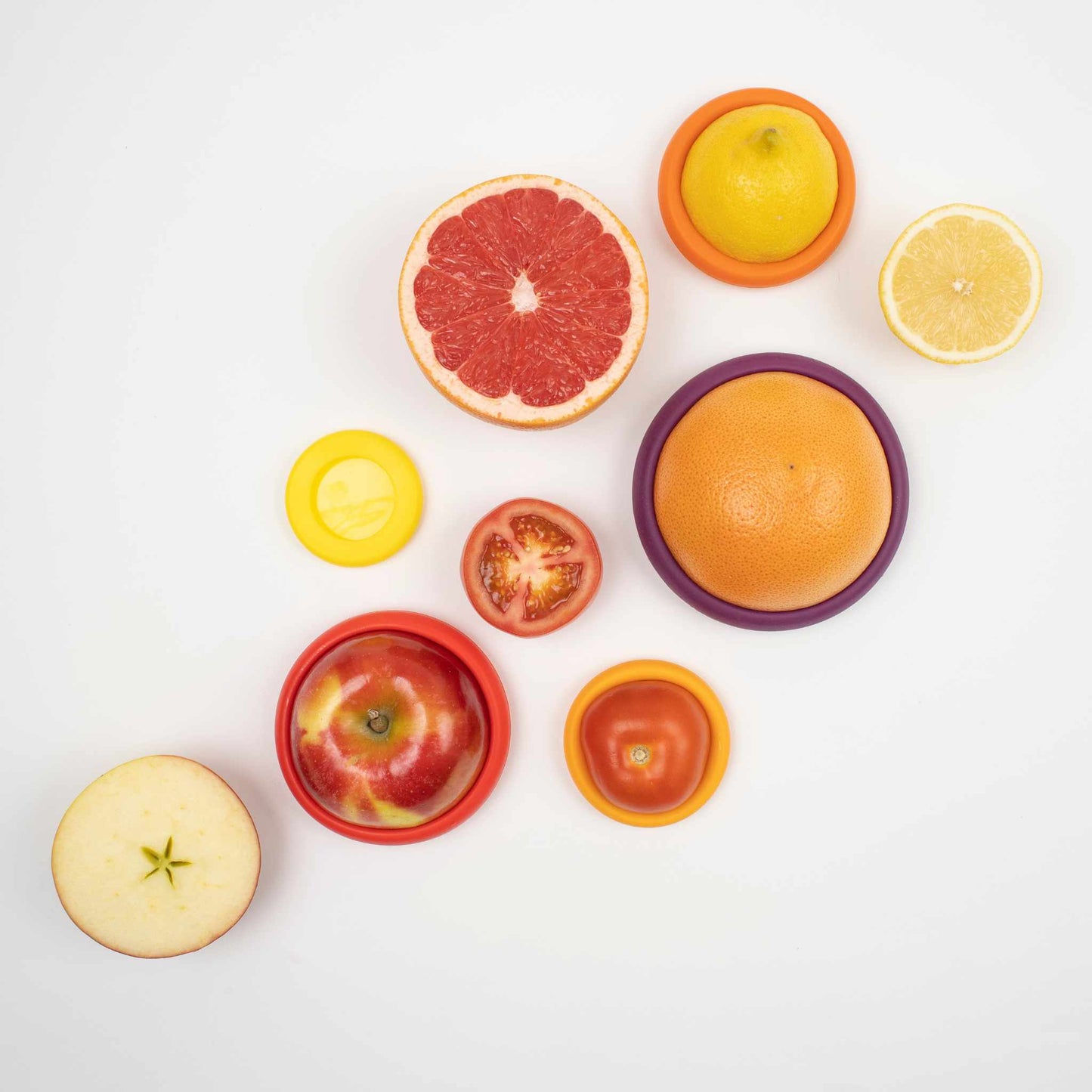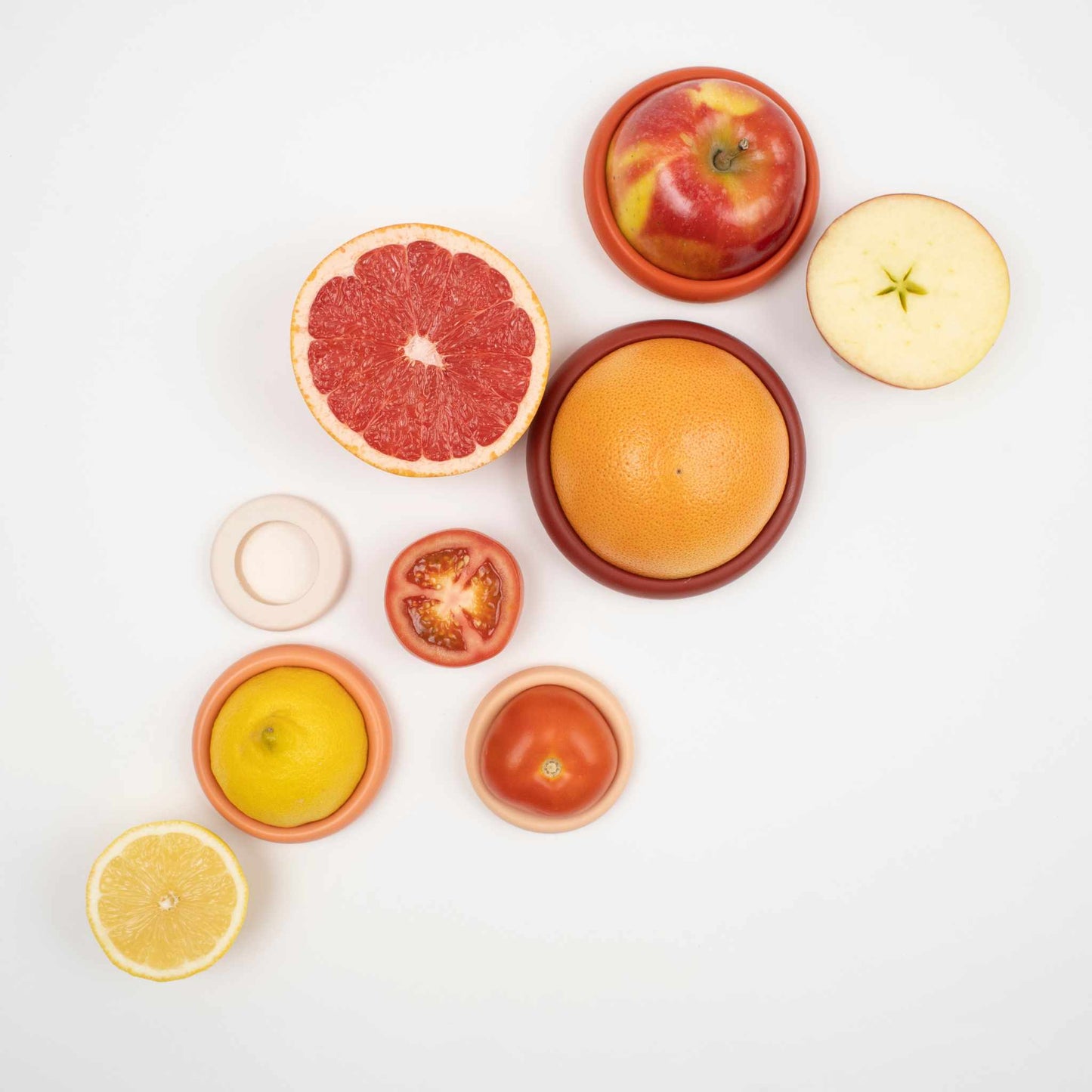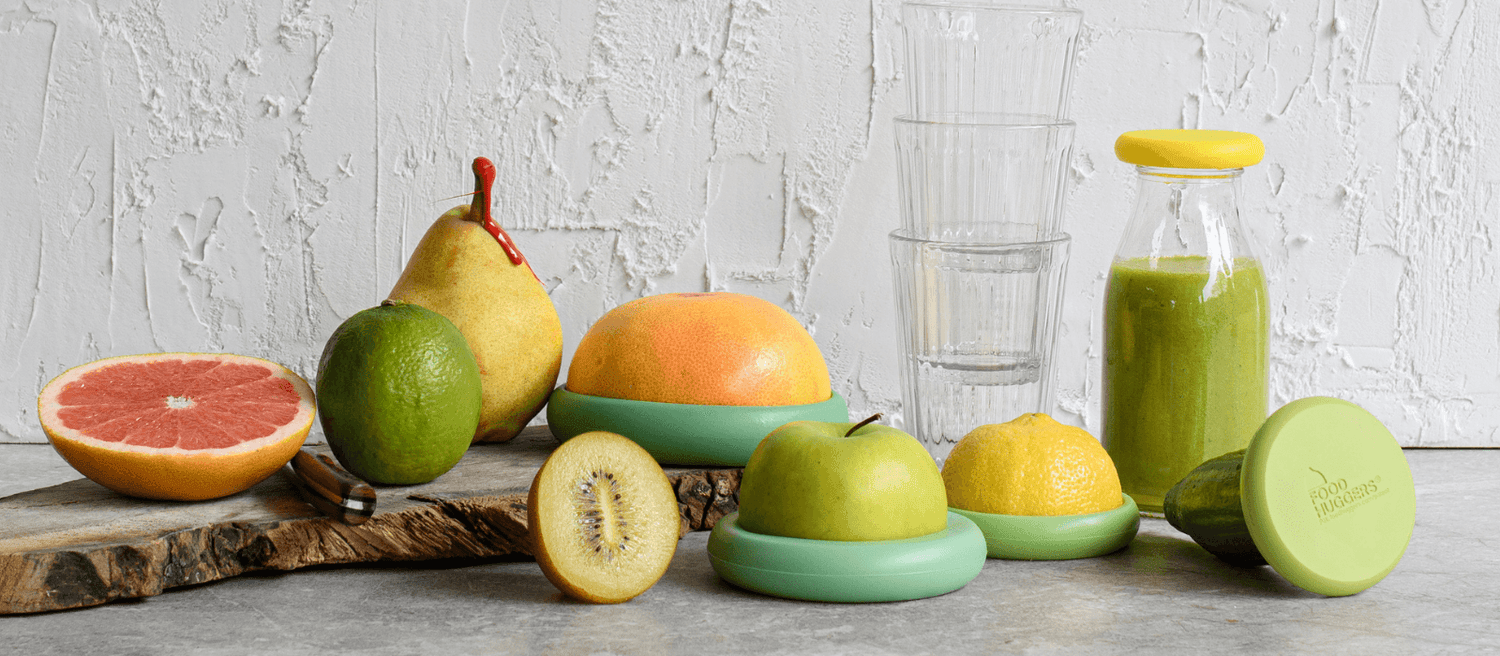 It's never been so easy (or fun) to keep food fresh
Oprah magazine calls Food Huggers a "Genius idea that is equal parts clever and cute". Our set of 5 reusable silicone food savers will help you replace single use plastic wrap and baggies and reduce food waste. Invented by two women who loved food way too much to waste it.
How to Use Food Huggers
Pick the Best Size

Pick the size that is closest to your fruit or vegetable. It does not need to be an exact match. The Food Hugger will adjust itself to fit.

Place Leftover In Food Hugger

Place the Food Hugger on the counter and lower your fruit or veggie down into the opening.

Press Down to Fold Food Hugger

Press down and the Food Hugger will fold inward around your leftover fruit or vegetable.

Store in the Fridge

Store your hugged fruits and veggies in the fridge for the best results. The bright colors will help remind you what you have so you don't forget.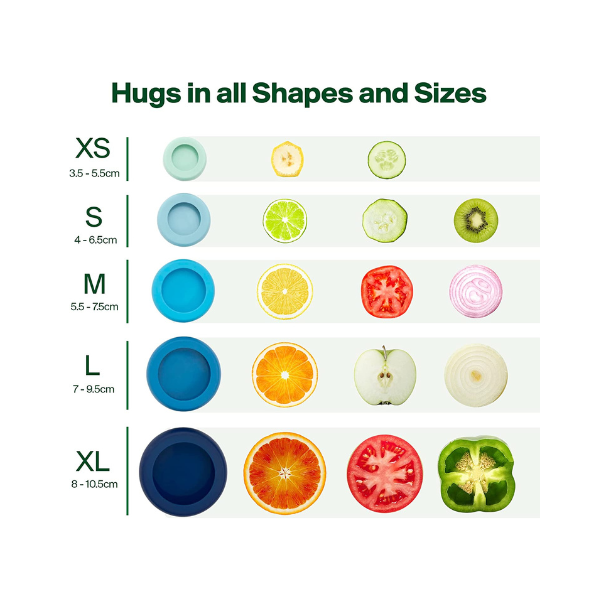 Set of Five Food Huggers Fit Snugly on Food of All Sizes
Food Huggers flex to fit around a variety of sizes. From XS to XL, each of our five different sized Food Huggers overlaps with the next so that there are no gaps, and no foods left without a hugger that fits. The flexible silicone covers fold themselves when you press you food into the Food Hugger. Our patented design ensures that you always get a snug seal.
Food Huggers Keep Thousands of Pieces of Plastic Out Of Landfills
Collapsible content
What are Food Huggers?

Food Huggers help keep your fruits and vegetables fresh. Our set of 5 includes all 5 sizes of Food Huggers: Mini, S, M, L, XL. They are also great for covering jars, opened cans, and other small containers. They nest compactly for space-saving storage and organization. Getting the most out of your fresh produce is health-smart, cash-smart, and good for the planet.
Are Food Huggers dishwasher safe?

Yes! All Food Huggers, and other Food Hugger products are safe to clean in the dishwasher.
Do Food Huggers really work?

Yes! Food Huggers were tested to ensure that with proper use they are able to preserve foods longer without the waste of plastics or foil. These tiny but mighty silicone circles are your fruit and veggies best friend. They wrap around (actually, hug) your food leftovers to keep them fresh until you need them again.
Where can I buy Food Huggers?

Right here on our website! We are also available on Amazon, and select retailers. When you purchase directly from our website, or trusted retailers, you are guaranteed to receive true Food Huggers and not one of the knock-offs that we are trying to combat.
What about storing food in cans?

According to the USDA, it is safe to store leftover food in the cans. You might have heard that it wasn't safe to do this, but that was back when cans contained lead. Cans are safe to store in now. Leftovers last even longer when you cover the can with a Food Hugger.
Try Food Huggers in a bundle
Eco Essentials Bundle
Regular price
Sale price
$69.99 USD
Unit price
per
Sale
Sold out
Share
View full details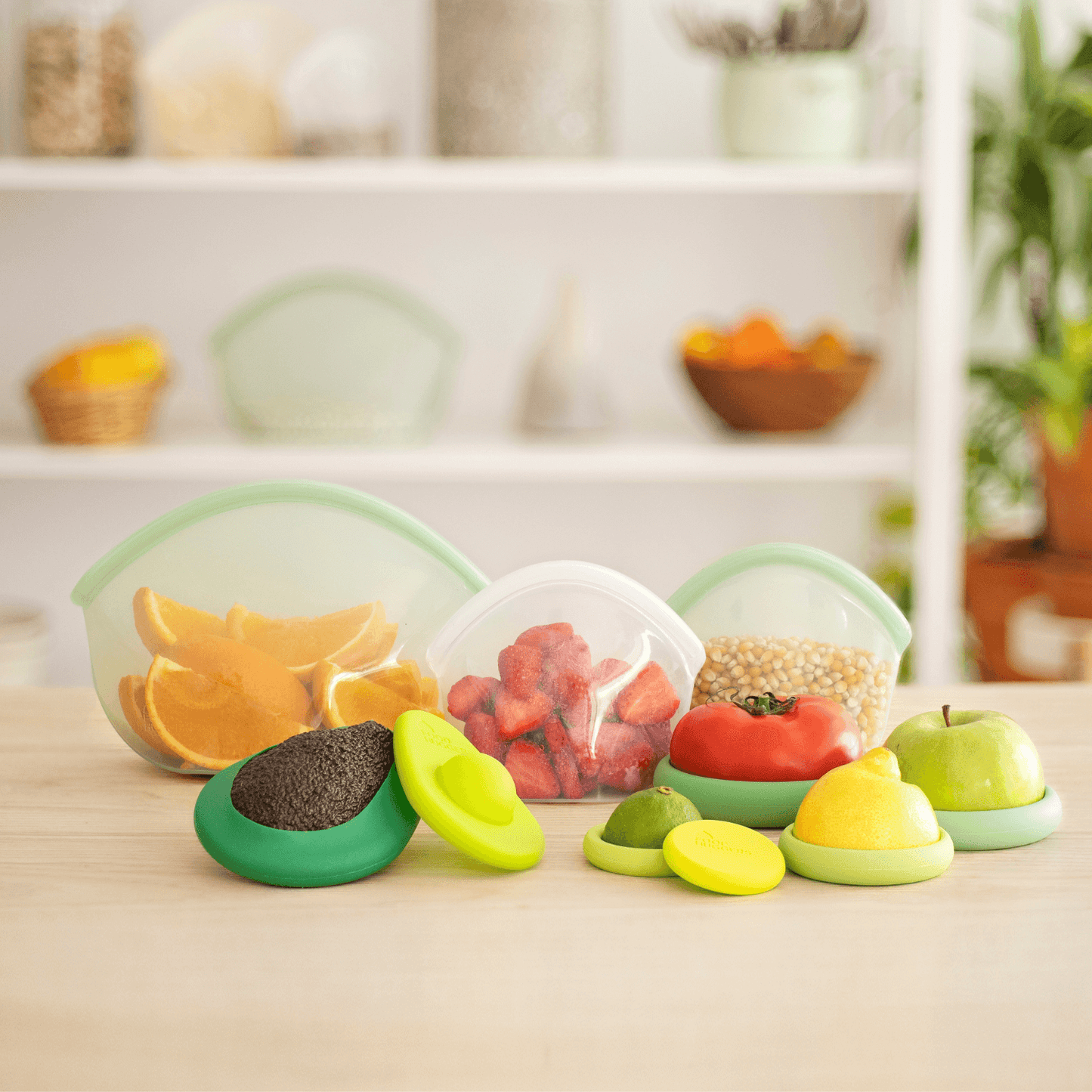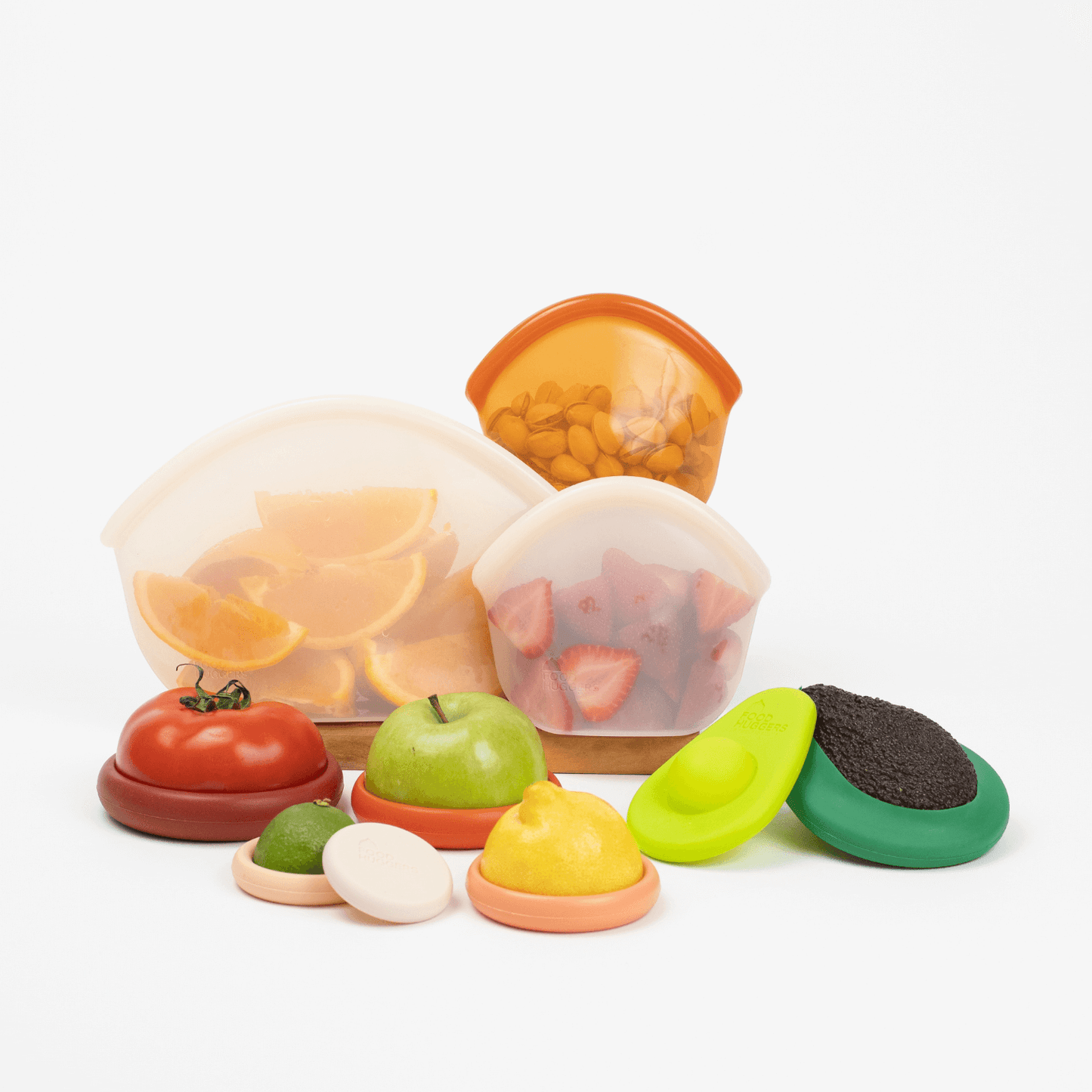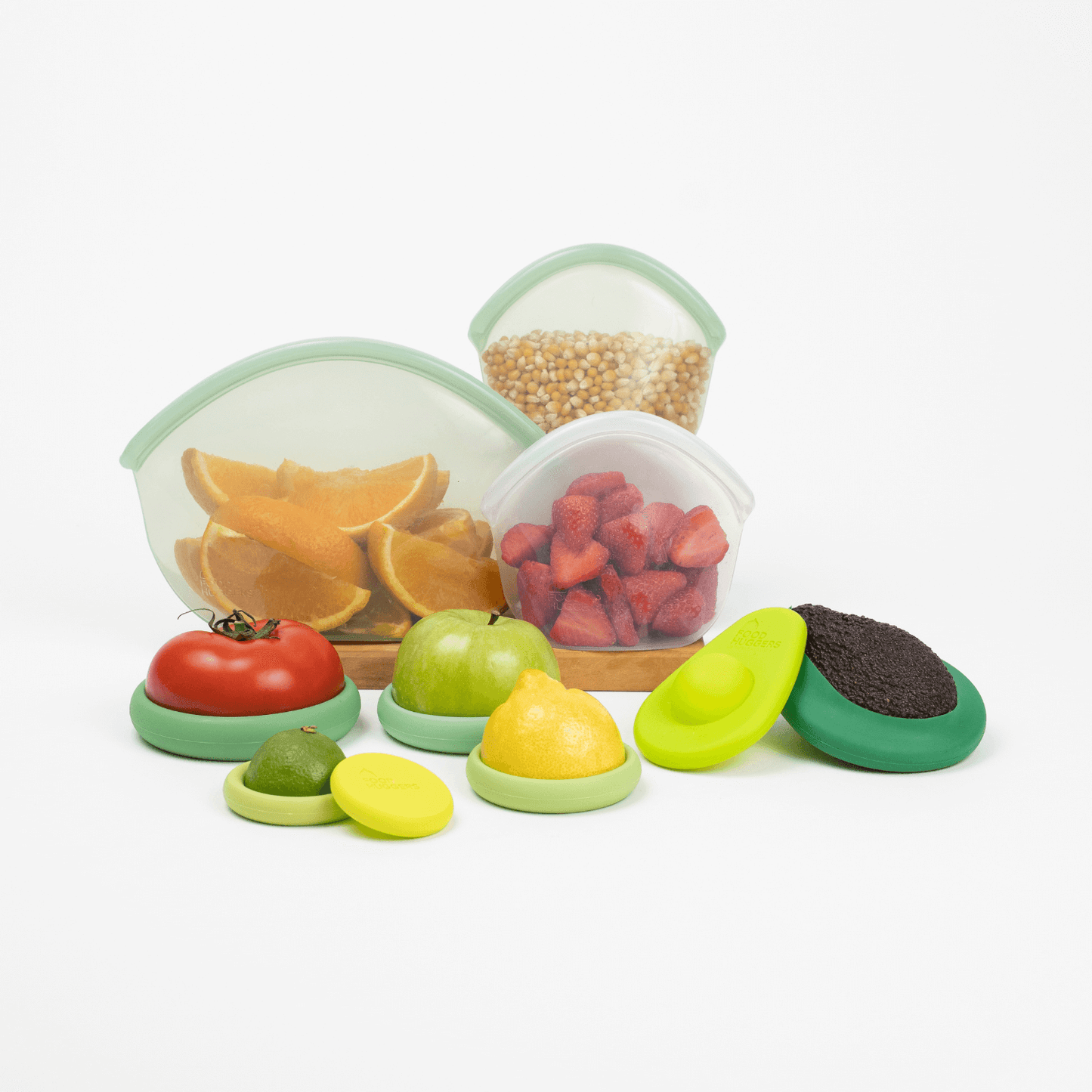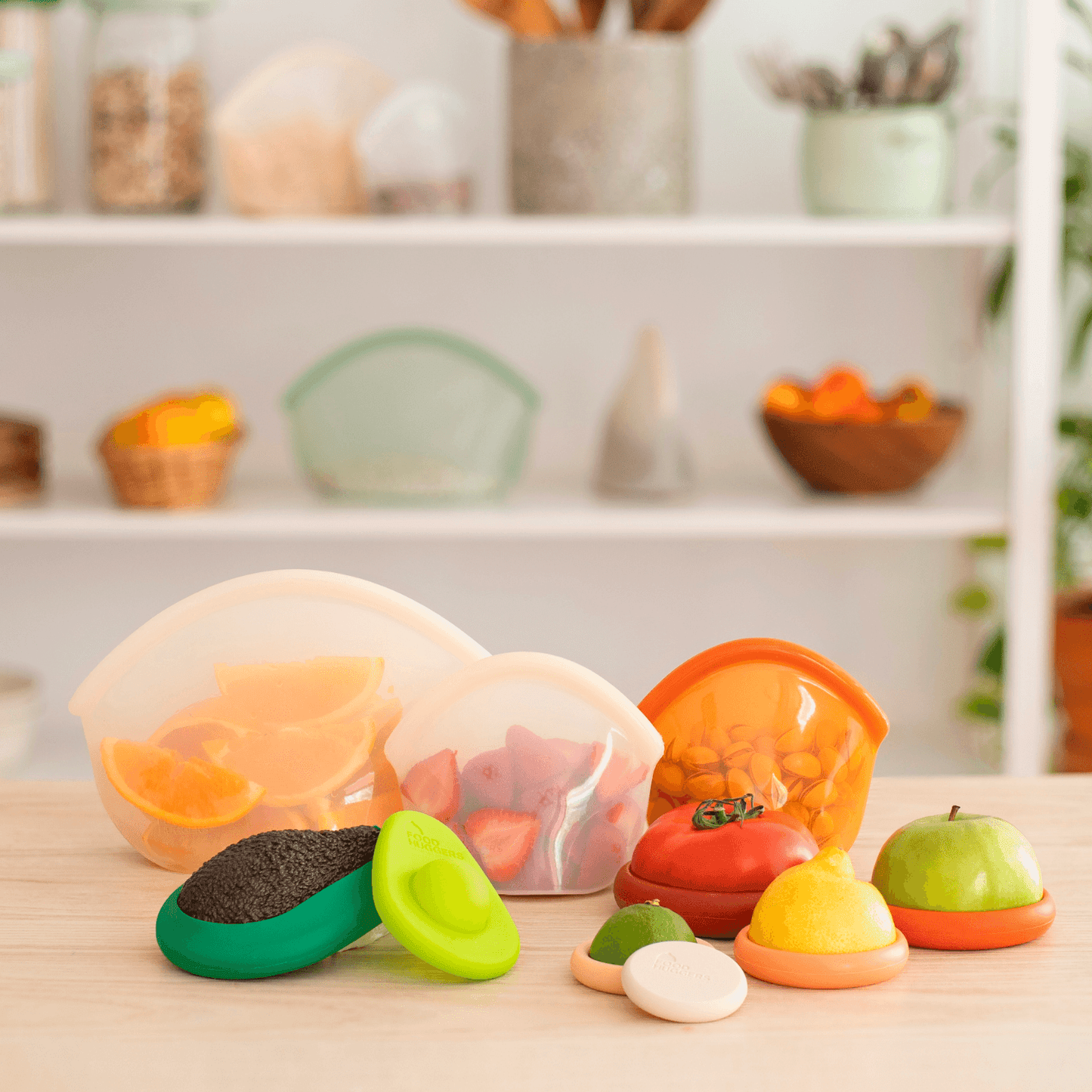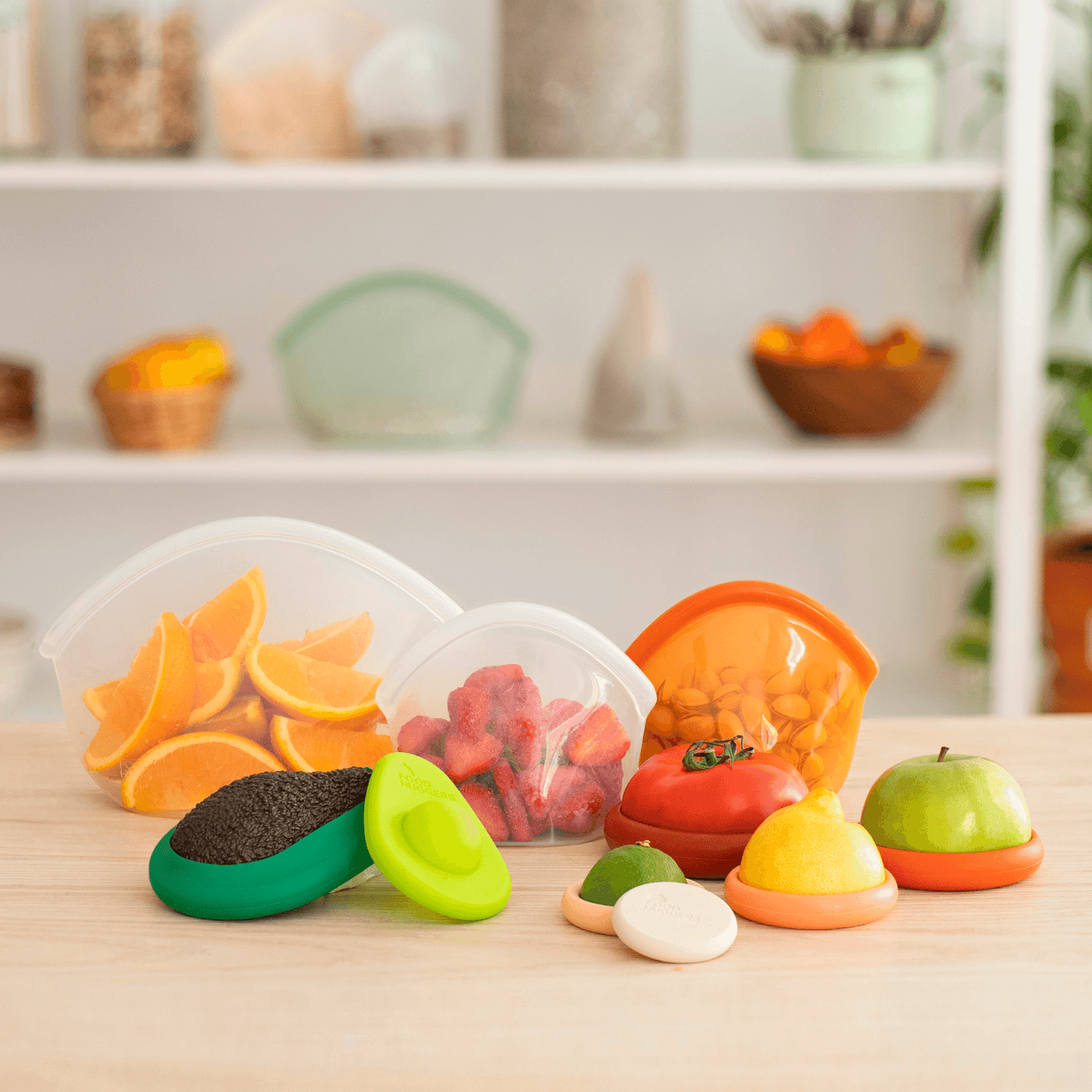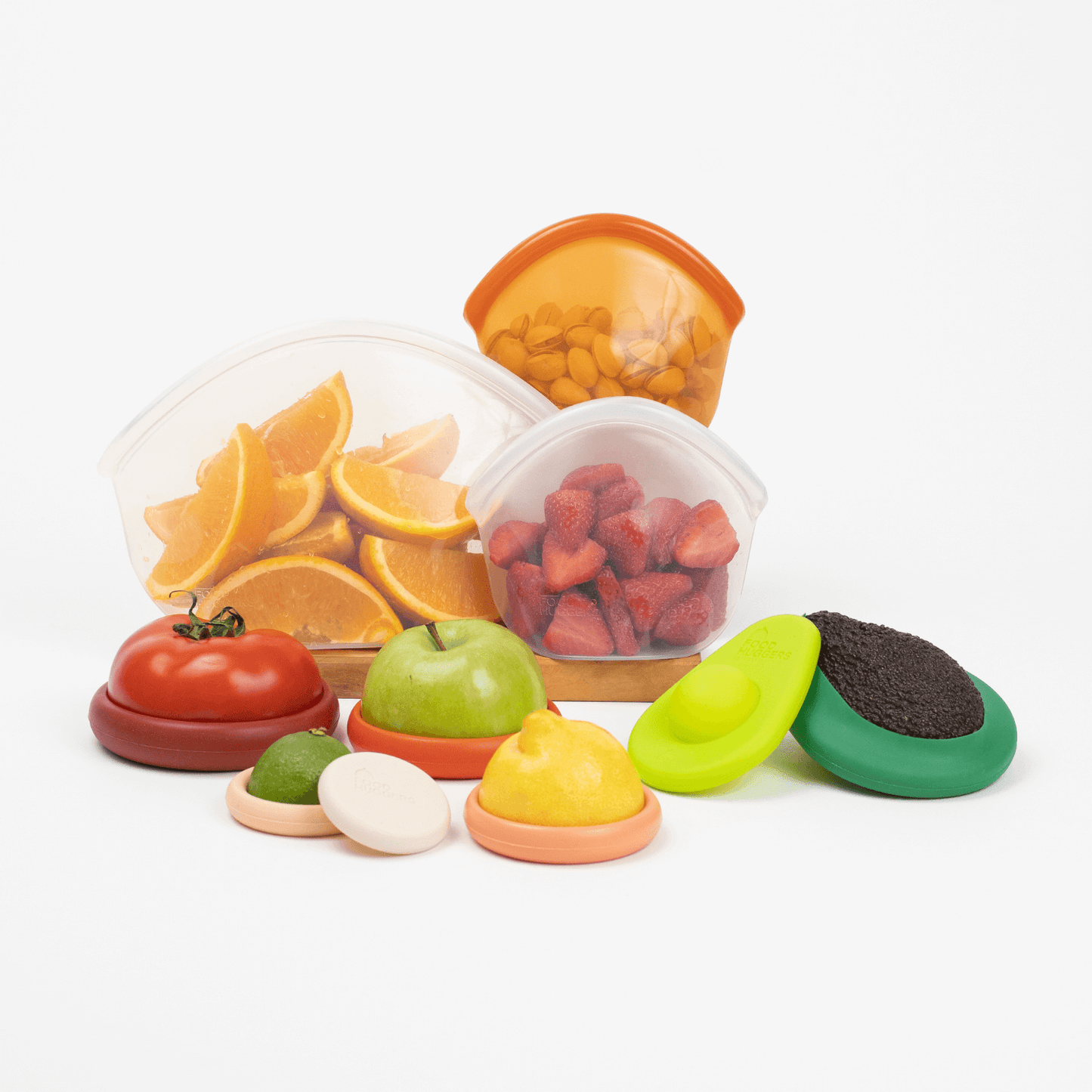 Some of the Statistics that Inspire Us to Reduce Waste at Home
We can all think of much better uses for our money than throwing it out in the trash.

We design Food Huggers to make it easier to keep food fresh longer so you can enjoy it and keep fesh food outta the trash.

The largest contributor to American landfills is food waste. Thoughtful choices can make a real difference.

When we waste food we waste water, energy, labour as well as a lot of nutritional resources.
Meet the Food Huggers Family
There's a full family of Food Huggers designs that keep your favorite foods fresh and your kitchen plastic free. These are just a few of the original inventions that are inspired by our own efforts to make our own kitchens as sustainable as possible.