Keep avocados fresh it's as easy as 1-2-3
"Set of two makes sure you're always covered for avocados large and small."
"No more plastic wrap, baggies or foil"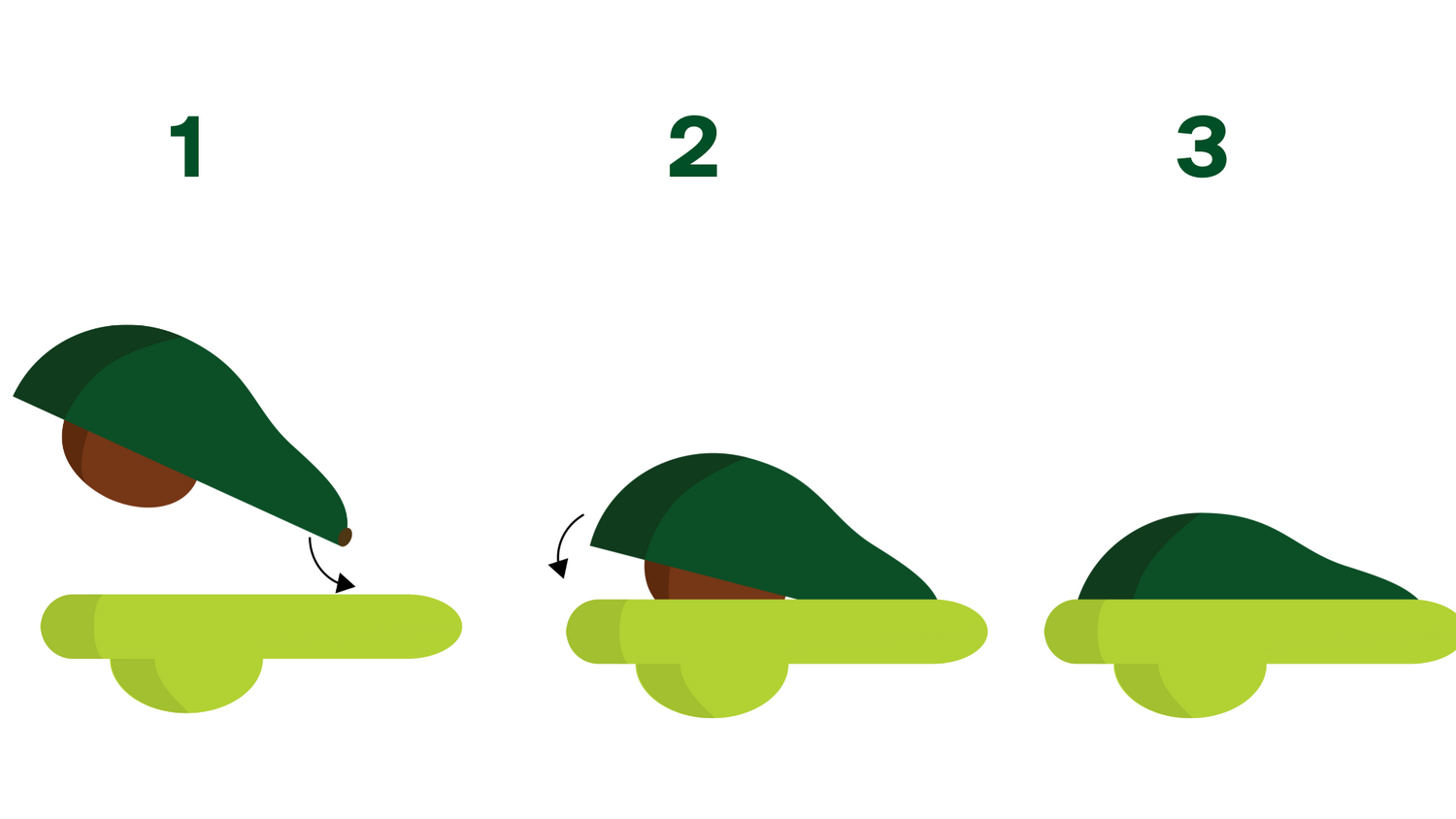 Let's see those steps again.
Your Questions Answered!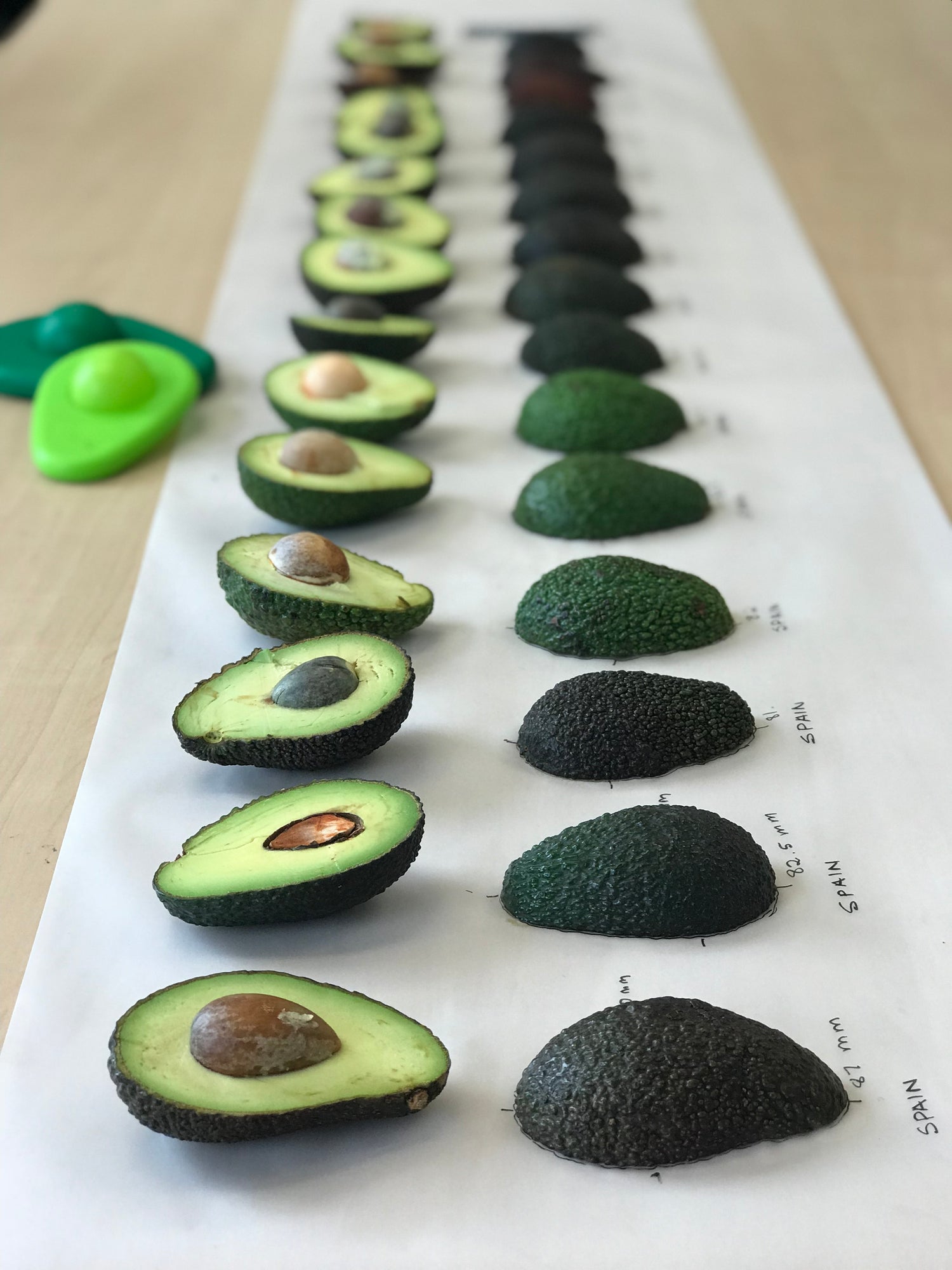 How long will an Avocado Hugger keep my avocado green?

Each avocado ripens at its own rythm. How ripe the avocado is when you first hug it makes a fairly big difference. It's difficult to give a precise answer as to exactly how long we can postpone the natural (and inevitable) browning.

We can confirm with a ton of confidence that our Avocado Huggers keep avocado halves as fresh as possible by helping to seal in the moisture of the fruit and seal out air and bacteria. Perhaps the real question is how long can you resist eating a delicious half avocado that you have in the fridge?
What size avocados do Avocado Huggers hug?

Our largest Avocado Hugger will fit avocados between 11-13 cm long and 9-10 cm wide.

Our small Avocado Hugger will fit avocados between 9-11 cm long and 6-7.5 cm wide. 

We created these two sizes so that you could be sure that whatever kind of avocado you like best, you'll always have a hugger that fits.  
Can you freeze a hugged avocado?
Are Avocado Huggers dishwasher safe?

Yes, absolutely! Once you've eaten every last bit of your avocado half saved in an Avocado Hugger, throw it in the dishwasher so it'll be ready to go for the next avocado craving!
Any extra tips for even LONGER lasting avocados?

We do have a couple of tips we can share to help keep that avocado green as long as possible:

#1. Don't remove the skin from your leftover avocado half.

#2. Squeeze a bit of lime juice or lemon juice on the flesh side of your avocado

#3. Store it in an Avocado Hugger that hugs the avocado half snugly. 

#4. Place your hugged avocado in the fridge. 

#5. Plan out a meal for the next day using the saved avocado half.